Connect us



New User?

Subscribe Now
Confirm your Email ID for Updates
Are you Harrowed with Complex taxation, Legal Issues and Digitalization
Monday, January 18, 2021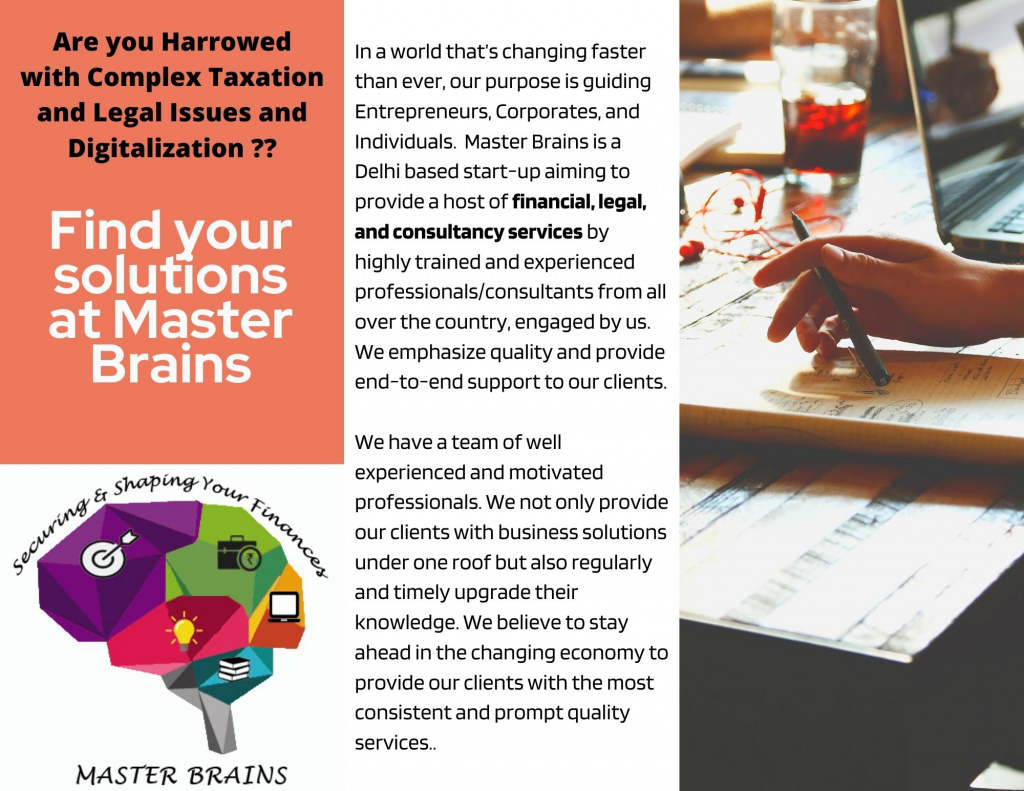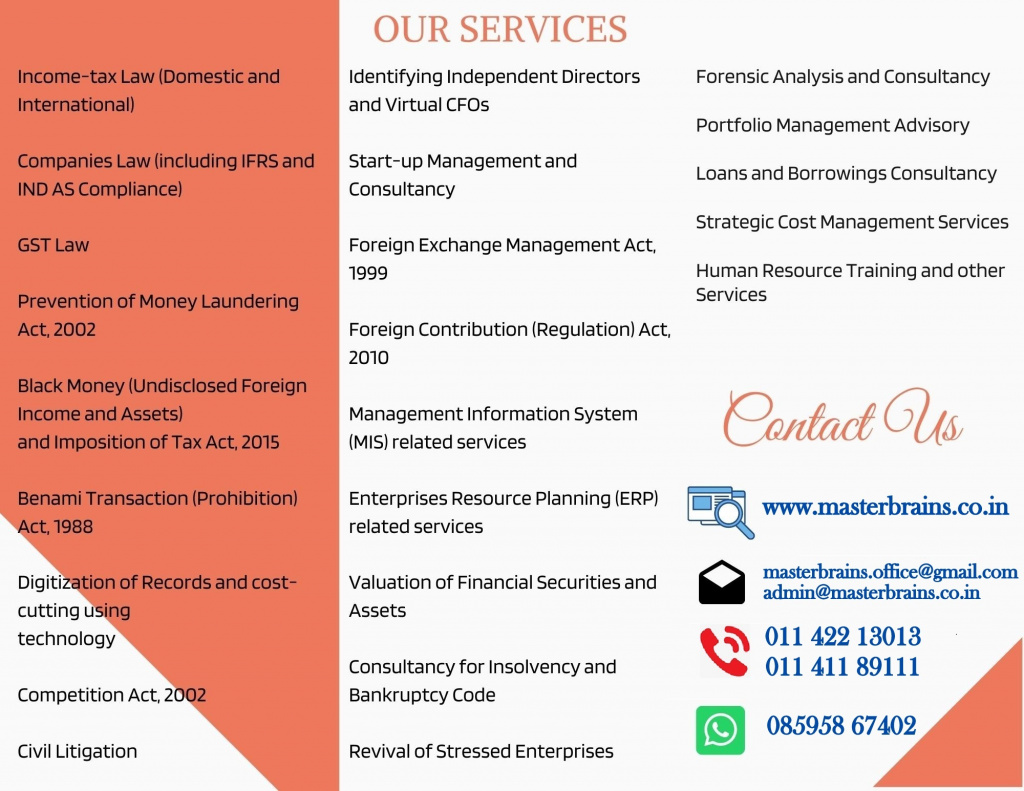 We have formed various Groups to provide quick and practical updates on the ongoings in various laws with the point of view of businesses in easy to understand language. Further, we would be doing regular webinars by professionals and industry specialists to keep you updated about the tax and legal effects on the industry as a whole and on the nuances in the industry. To stay updated, please subscribe the below Groups as per your interest/requirement:

Steps to join the "GOOGLE" Group:
1. Send a blank email to
1. direct_tax subscribe@googlegroups.com
2. indirect_tax subscribe@googlegroups.com
3. other_laws subscribe@googlegroups.com
4. all_laws subscribe@googlegroups.com
2. You will receive an email with further process to join the group.
3. Click on the "Join This Group" Button.
Master Brains "WHATSAPP" group:
WhatsApp Group Links are given below, there is no need to join multiple Groups as we will provide the same information / contents in all the group:
1. https://chat.whatsapp.com/K0vc1j1YdPEJsqSN6e0XLI
2. https://chat.whatsapp.com/GNTLZLMsran6YqJ40vkjgg
Master Brains "SIGNAL" group:
Signal Group Links are given below, there is no need to join multiple Groups as we will provide the same information / contents in all the group:
Master Brains "TELEGRAM" Channel:
Telegram Channel Link is given below, you may join for related information / contents:
Best Regards,
Team Master Brains
Board Numbers: 011 – 42213013 / 011 – 41189111
WhatsApp: 8595867402
Email:- masterbrains.office@gmail.com
« Back