Connect us



New User?

Subscribe Now
Confirm your Email ID for Updates
Masterclass on Excel | Master Brains | Income Tax Updates | Job Vacancies
Monday, February 28, 2022
Upcoming Webinar:

Master Class on Excel for CA Students, Articles & Paid Assistants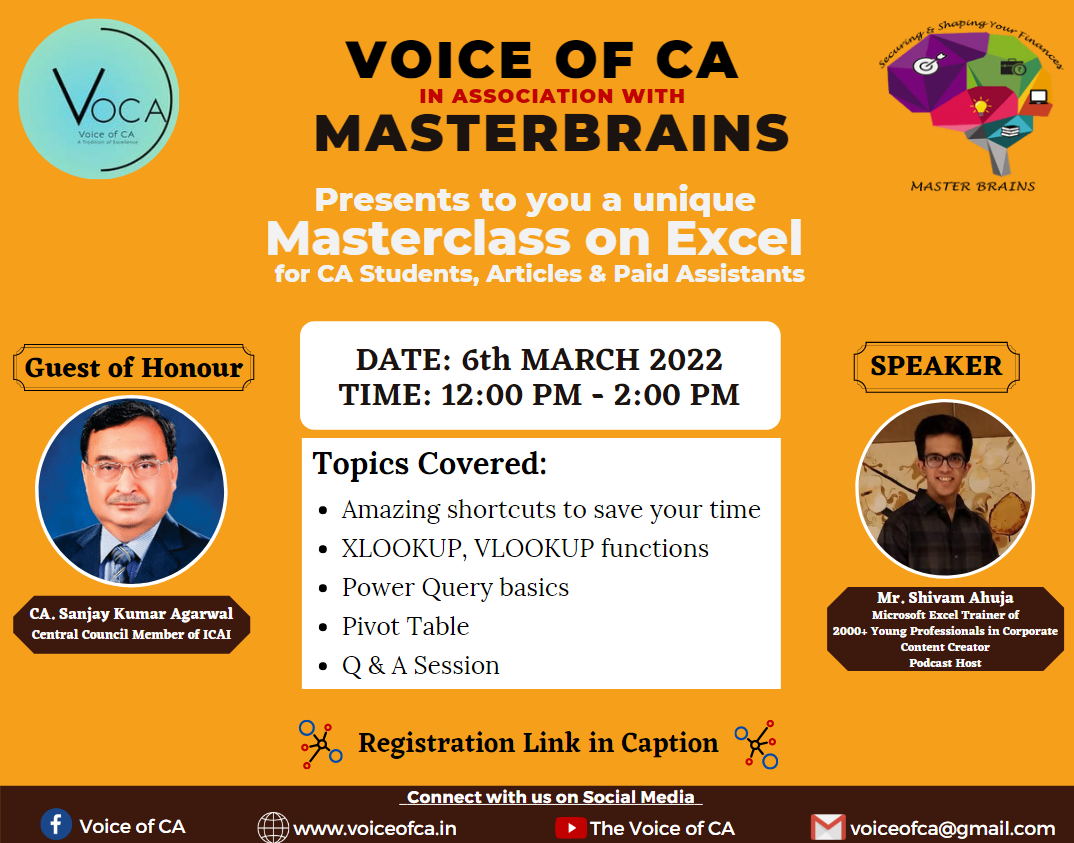 Date - Sunday, 06 March 2022
Time - 12:00 PM - 02:00 PM

Registration Link: https://bit.ly/VoCA_Excel_06March

---
Know more about our Associate Partner: Master Brains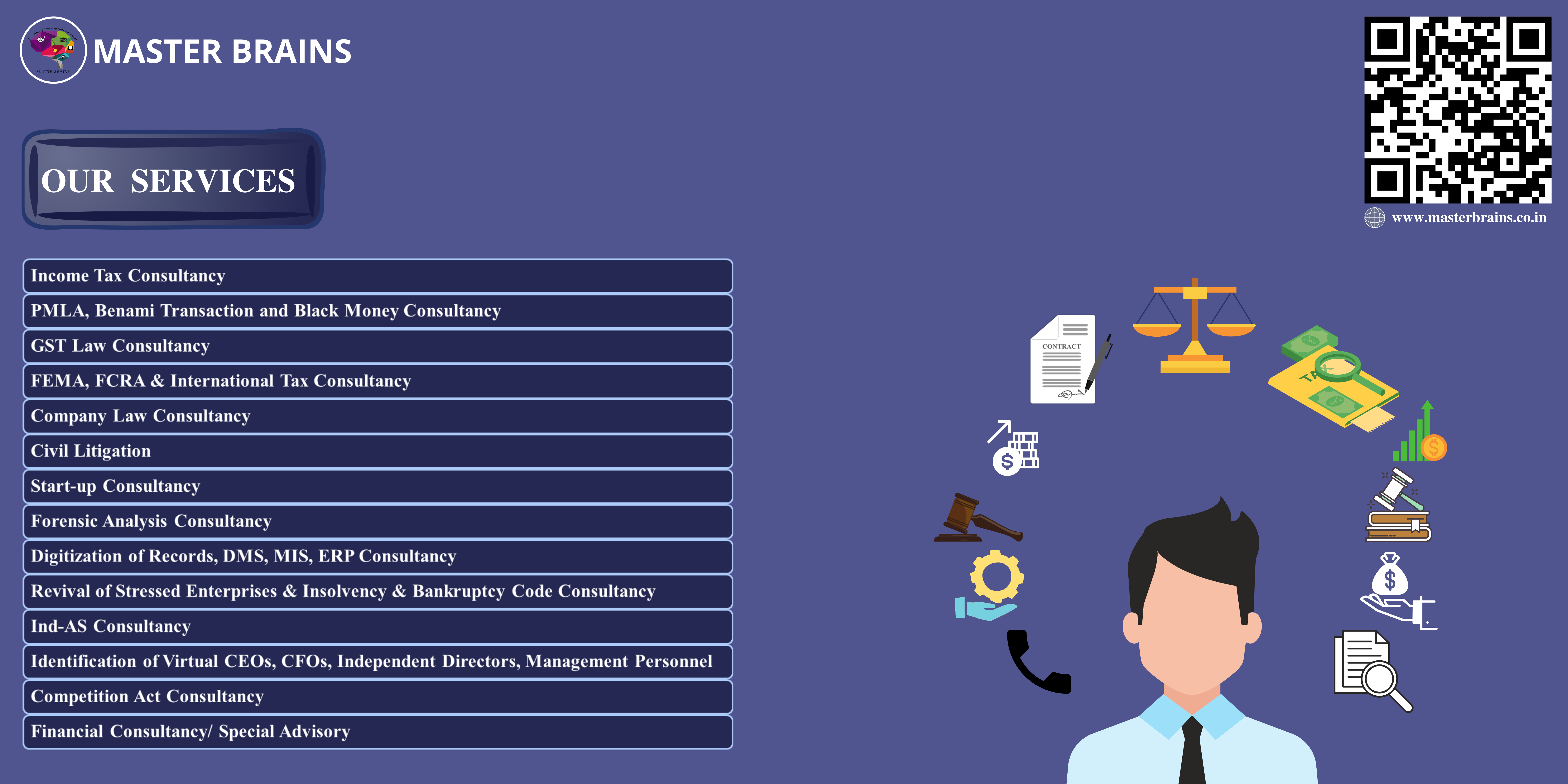 One of our members has launched a Start-Up called "Master Brains". It aggregates Tax, Finance and Legal professionals to Corporates to provide a host of advisory services in above verticals. Know more about them at www.masterbrains.co.in.
Useful Updates on Income Tax:
1. [Contribution by : CA. Jignesh Kumar Parikh]
Direct Tax Insights - Important Judgements and Updates
(Please click for detail)
2. [Contribution by : CA. Satish Agarwal]
Income tax Proposals in Finance Bill 2022.
(Please click for detail )
Job Vacancies:

We have collated all the job vacancies received this week, posted by our members in our WhatsApp groups and 'Voice of CA - Job Vacancies Faceboook Group', for quick reference at -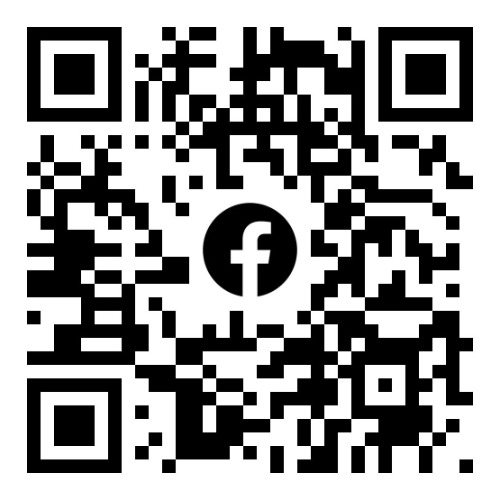 The aforesaid Facebook Group can be utilised by group members for
posting / viewing Job Opportunities in relation to our Profession.

Join our Facebook Group by scanning QR Code on right or click on:
https://www.facebook.com/groups/336705641254235
Connect with us on Social Media by clicking on the links below:
« Back