Connect us



New User?

Subscribe Now
Confirm your Email ID for Updates
Webinar on Union Budget 2023 (Income Tax & GST) | TP in UAE Podcast | Update on ICFR & GST | News _ 24-01-23
Tuesday, January 24, 2023
Quote for the Day
"Once, all villagers decided to pray for rain,
on the day of prayer all people gathered and
only one boy came with an umbrella,
That's FAITH"
---
Webinar on Union Budget-2023
by Income Tax & GST Gurus'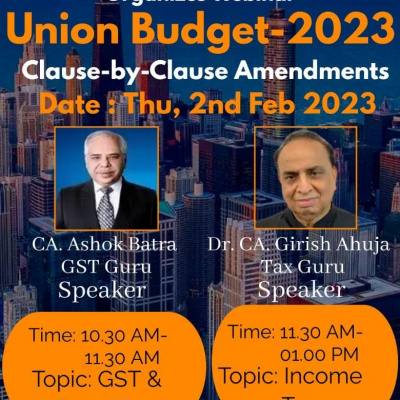 First International Webinar by CA Dr. Girish Ahuja Ji after decoding the Union Budget to be presented on 01/02/2023 by burning midnight oil.
Date: Thursday, 02.02.2023
Time: 10.30 AM - 1.00 PM
Speakers: Tax Guru CA. (Dr.) Girish Ahuja Ji & GST Guru CA. Ashok Batra Ji
Please fill Google form at the link http://bit.ly/GF_Budget23 to register to get a Live YouTube link. We have an initial capacity of 10000 participants at Youtube Live.
*No Recording shall be available only Live.
---
UAE Corporate Tax Podcast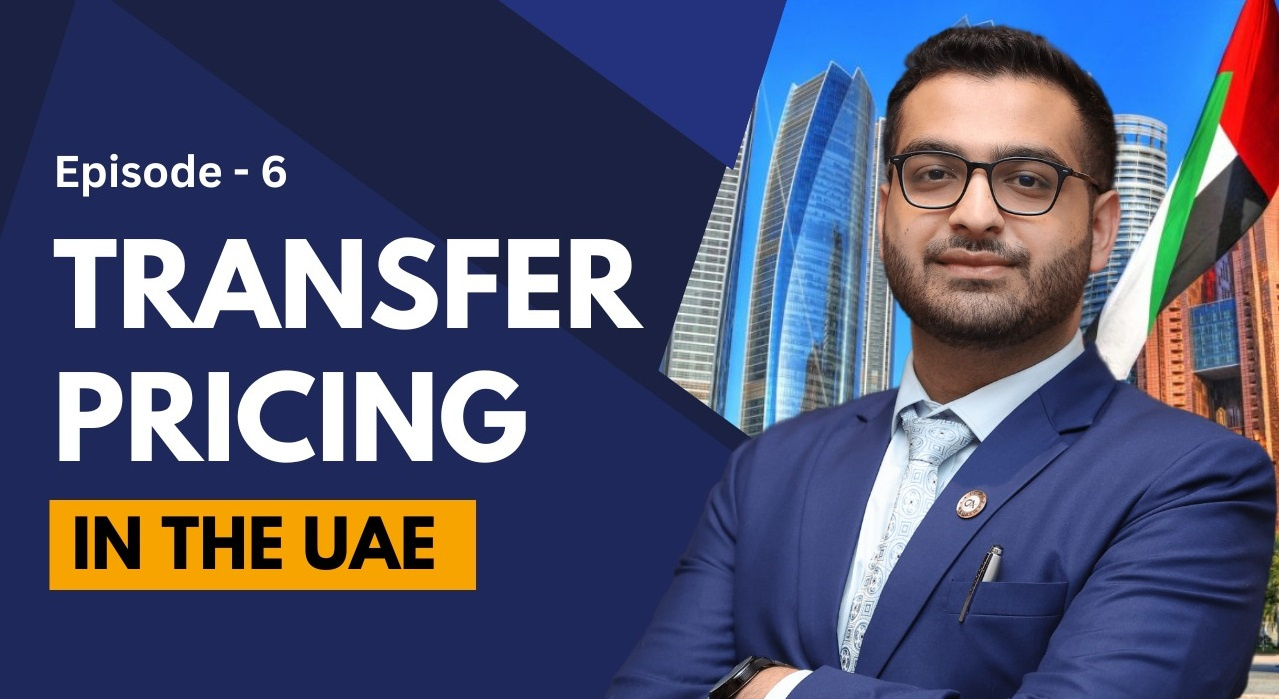 Episode 6 of the UAE Corporate Tax Podcast is out and live now on YouTube.
This episode has been covered by our member CA. Rishabh Agarwal s/o CA. Sanjay Kumar Agarwal [Founder Voice of CA]
Link to the 6th Episode: https://bit.ly/UAECT_EP6
Link to the complete Podcast series: https://bit.ly/UAECT_YT
If you are interested in more content on UAE Corporate Tax, please join our group on Linkedin (Created by CA. Rishabh Agarwal) by clicking below:
---
Professional Updates:

[Contributions by CA. Deep Mendiratta]

1. Approach note on Internal Financial Controls Read More

[Contributions by CA. Bimal Jain]

1. Assessee permitted to make changes in Form GSTR-3B for the months of July, 2017 and March, 2018 Read More

2. Appeal cannot be filed against the question unanswered/rejected by the AAR Read More

3. No Service Tax on installation of thermal insulation being 'Work Contract Service' Read More

4. GST authorities must avoid a blinkered view while adjudicating/ assessing the tax liability of the taxpayer Read More

5. Electronic credit ledger cannot be blocked without providing an opportunity of personal hearing Read More

---

Today's Bulletin:

1. Analysis of the MCA's recent amendment notifications revamping forms in-tune with V3 portal Read More

2. MCA entails detailed disclosures relating to charges/valuations in the revised forms PAS-2, PAS-3, & PAS-6 Read More

3. Now forms GNL-2, GNL-3 & GNL-4 have been transformed into web-based forms in V3 portal Read More
Connect with us on Social Media by clicking on the links below:
« Back