Connect us



New User?

Subscribe Now
Confirm your Email ID for Updates
First Hand Contribution and Analysis on Budget 2023
Thursday, February 2, 2023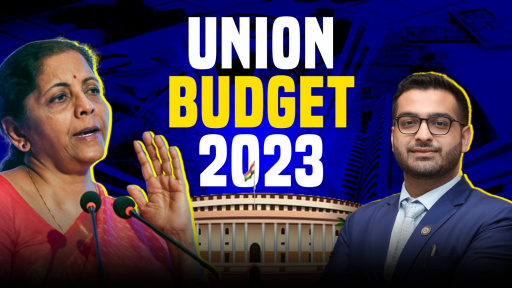 Attention all members!
Have you been wondering about the latest Union Budget 2023 and its impact on the Income Tax Act, 1961?
We've got you covered!
Tune in to our latest podcast episode where we delve into the details of the Union Budget 2023 and discuss its implications. Our expert panel will help you understand the budget in an easy and engaging way.
So, don't miss out on this opportunity to stay informed and stay ahead of the curve. Listen now to the podcast curated by team Voice of CA and hosted by CA. Rishabh Agarwal, s/o CA. Sanjay K. Agarwal [CCM & Founder Voice of CA]
a
Finance Bill, 2023 - Direct Taxes & GST:
I) First Hand Analysis - Direct Taxes
II) First Hand Analysis - GST
Prepared by the joint efforts of:
1. [Contribution by CA. Sanjay K. Agarwal, Central Council Member & Founder - Voice of CA, Mem No. 085252, Email-id: sanjay@casanjay.in]
2. [Contribution by CA. Anil Kumar Jain, Former Chairman - NIRC, Mem No. 084559, Email-id: anil@asap.net.in]
3. [Contribution by CA. K C Gupta, Mem No. 082947, Email-id: kailashchandgupta@gmail.com]
4. [Contribution by CA. D N Bhardwaj, Mem No. 084643, Email-id: davender.bhardwaj@gmail.com]
5. [Contribution by CA. Vijay Kumar Gupta, Mem No. 088169, Email-id: vijayguptaca104@yahoo.com]
6. [Contribution by CA. Ajesh Aggarwal, Mem No. 087781, Email-id: Aggarwalajesh@yahoo.co.in]
7. [Contribution by CA. Ashwani Jindal, Mem No. 098189, Email-id: cajindal@gmail.com]
8. [Contribution by CA. Sidharth Jain, Mem No. 099165, Email-id: sidhjasso@yahoo.com]
9. [Contribution by CA. Apoorva Bhardwaj, Mem No. 519147, Email-id: apoorva.bhardwaj@gmail.com]
10. [Contribution by CA. Neha Agarwal, Mem No. 558246, Email-id: nehaagarwal1717@gmail.com]
11. [Contribution by CA. Rishabh Agarwal, Mem No. 559644, Email-id: rishabha505@gmail.com]
12. [Contribution by CA. Mehul Aggarwal, Mem No. 556156, Email-id: camehul@jkmp.im]
13. [Contribution by CA. Puneet Goyal, Mem No. 516352, Email-id: capuneetgoyal.delhi@gmail.com]
14. [Contribution by CA. Rahul Gupta, Mem No. 524018, Email-id: carahulgarg5687@gmail.com]
15. [Contribution by CA. Lakshay Gupta, Mem No. 543949, Email-id: lakshay.asaoffice@gmail.com]
16. [Contribution by CA. Aman Arora, Mem No. 550485, Email-id: aman.asaoffice@gmail.com]
17. [Contribution by CA. Nishtha Arora, Mem No. 555050, Email-id: nishtha.asaoffice@gmail.com]
18. [Contribution by Shubhankar Jha, Email-id: shubhankar.asaoffice@gmail.com]
19. [Contribution by Rohan Nasa, Email-id: rohan.asaoffice@gmail.com]
20. [Contribution by Sahil Bhandari, Email-id: sahil.asaoffice@gmail.com]
Connect with us on Social Media by clicking on the links below:
« Back