Connect us



New User?

Subscribe Now
Confirm your Email ID for Updates
Webinar on Demystifying UAE Corporate Tax | Videos on GST Certificate Course | Job Vacancies | Professional Updates on GST & Corporate Tax | News_23-05-23
Tuesday, May 23, 2023
Quote for the Day
"Personality is who we are and what we do when everybody is watching.
Character is who we are and what we do when nobody is watching"
---
Webinar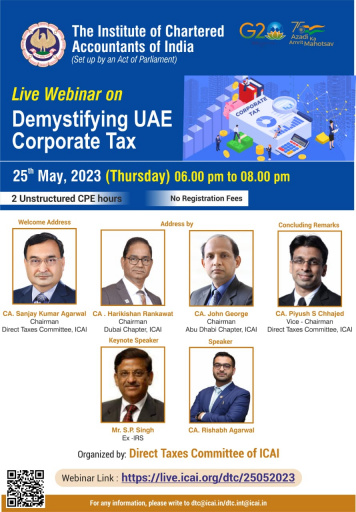 Topic: Demystifying UAE Corporate Tax
Date: 25.5.2023
Time: 6PM to 8PM
Speakers: Mr. S.P. Singh, Ex -IRS and CA. Rishabh Agarwal
Webinar Link : https://live.icai.org/dtc/25052023
---
Recordings - Certificate Course on GST
Do watch the series of 3-Days Certificate Course on GST Assessments, Audit, Inspection & Survey etc. by clicking on the below button:
---
Job Vacancy of the Week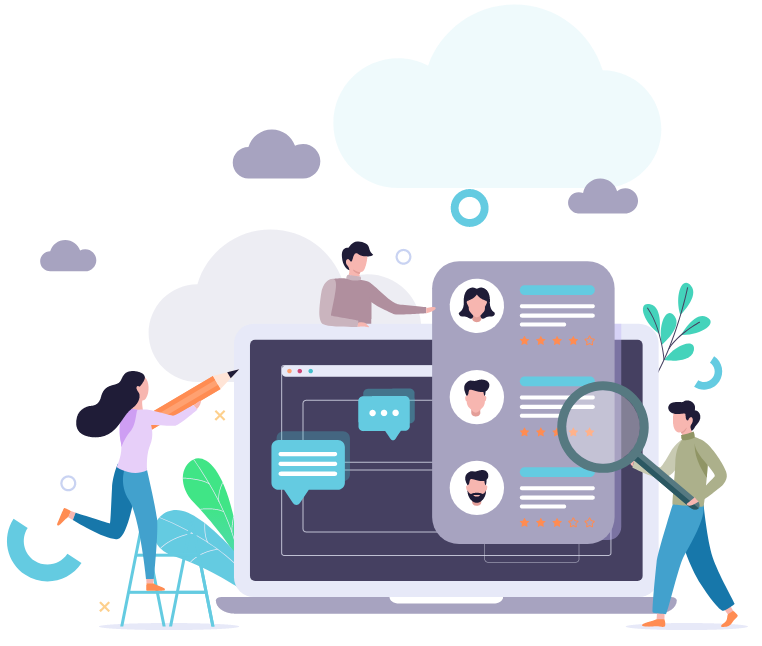 Voice of CA introduced a Job Vacancy Group on Facebook
Where more than 3000 vacancies are being posted by our group members since January 2022 and we have also been posting the vacancies received in our Whatsapp Groups. Find many more latest job opportunities for CAs, Accountants and Articles now at:
Click on the button below for this week's collated job vacancies.
---
Professional Updates:

[Contributions by CA. Bimal Jain]

1. Rent on Accommodation buildings located outside the boundaries of religious places are chargeable to GST Read More

2. No service tax leviable on user development fees collected by Airport authority, being a statutory levy Read More

[Contributions by CA. Jay Bohra]

1. GST & Corporate Tax Tabloid covering all major tax updates in the GST & Income Tax law for the week Read More

---

Today's Bulletin:

1. CBDT prescribes manner to compute 'Net Winnings' from online games under Sec. 115BBJ & Sec. 194BA Read More

2. RBI mandates banks to maintain daily data on Rs. 2000 banknotes' deposits/exchange in a prescribed format Read More

3. SEBI mandates InvITs & REITs to hold securities of Holding Cos. and SPVs in de-mat form only Read More
Connect with us on Social Media by clicking on the links below:
« Back