Connect us



New User?

Subscribe Now
Confirm your Email ID for Updates
Job Vacancies | FAQ's on Liberalized Remittance Scheme | Professional Updates on GST & Income Tax | News_18-07-23
Tuesday, July 18, 2023
Quote for the Day
"Always have a successful exit than a favorable entrance.
Because, what matters is not being clapped when we arrive
but being remembered when we leave"
---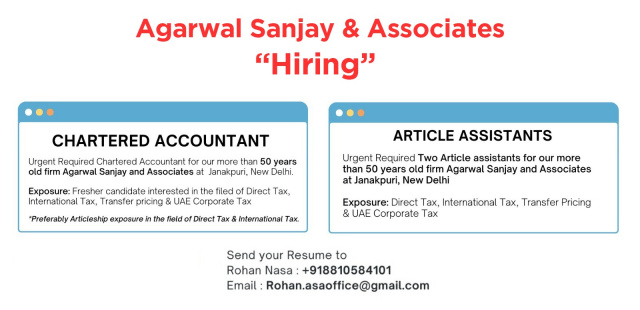 ---
Job Vacancies of the Week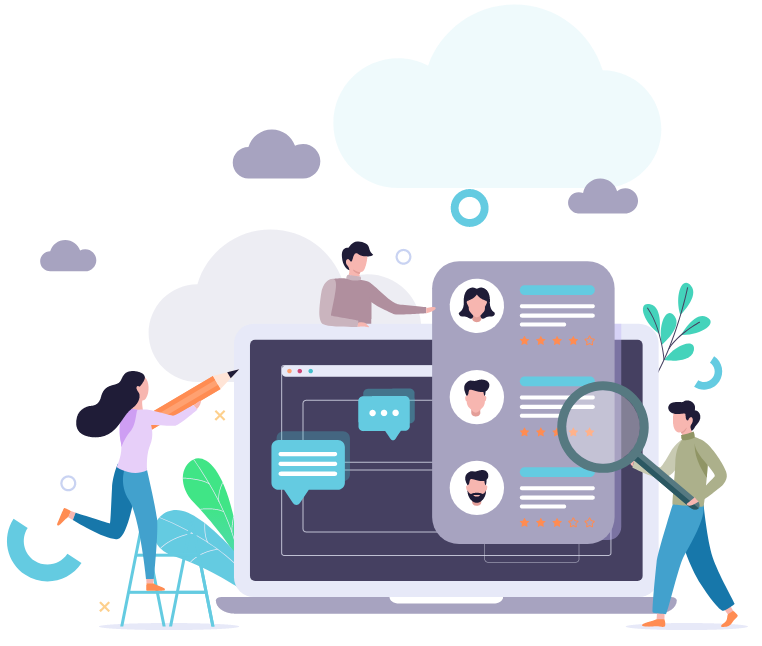 Voice of CA introduced a Job Vacancy Group on Facebook
Where around 100 New acancies and more than 3500 vacancies are being posted by our group members since January 2022 and we have also been posting the vacancies received in our Whatsapp Groups. Find many more latest job opportunities for CAs, Accountants and Articles now at:
Click on the button below for this week's collated job vacancies.
---
Professional Updates:

[Contributions by CA. Satish Agarwal]

1. 25 FAQ's on Liberalized Remittance Scheme (LRS) for Resident of India (RoI) Read More

[Contributions by CA. Bimal Jain]

1. Important Key Highlights of 50th GST Council Meeting Read More

2. Refund of IGST cannot be withheld on mere suspicion that Assessee has availed duty drawback Read More

3. No penalty in case of commission of illegal act without mens rea Read More

---

Today's Bulletin:

1. CBDT amends Rule 21AK to cover offshore derivative instrument income of NRs Read More

2. CBIC clarifies the manner of distribution of credit between distinct persons in respect of common input services Read More

3. CBIC issues clarification on charging of interest in cases of wrong availment of IGST credit Read More

4. CBIC issues clarification to deal with difference in ITC for the period 01.04.2019 to 31.12.2021 Read More

5. CBIC issued clarification on TCS liability in case of multiple E-commerce Operators in one transaction Read More
Connect with us on Social Media by clicking on the links below:
« Back